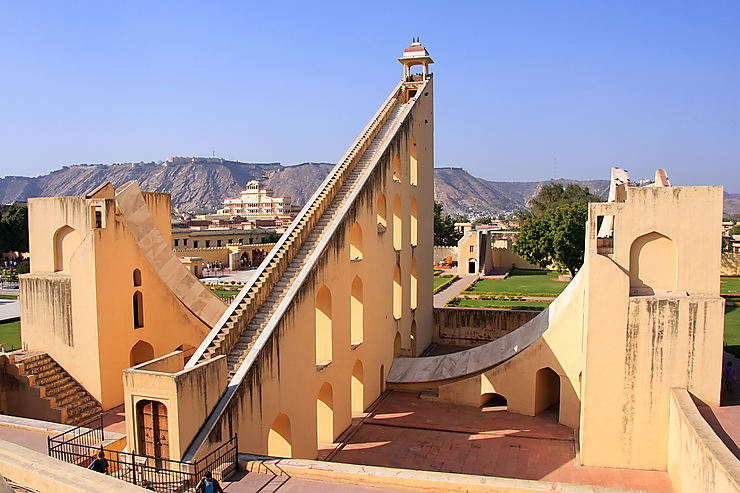 This is the Vrihat Samrat Yantra [vast emperor machine], the world's largest sundial, in the Jantar Mantar observatory in Jaipur, India. routard.com. Height is 74, length of gnomon is 164 feet, and the length of the dial on either side is 78 ft. UNESCO
There are unsubstantiated claims on the web that the Vrihat sundial can be read with an accuracy of two seconds, which is doubtful.

This is a view of its dial from Wikimedia. Right click to view a larger image. It is difficult to read the time scale. The Indian numeral 2 is at the bottom right of the dial and 3 is at top right. The shadow of the gnomon is about 1/10 of the distance between 2:00 and 3:00, which corresponds to sun time of approximately 2:06. Clock time is given in the Wikimedia page as 13 November 2017, 14:25:24. There is an 11 minute time correction for this date and location NOAA. 2:06 sun time + 11' correction = 2:17 clock time, so clock time and corrected sun time differ by approximately eight minutes. If a more accurate photo is found, I will make use of it.