4


Here is the location on the north side of the gnomon that we discovered after searching through old photos.

A plaque on the north side of the IT gnomon is always in the shade (unretouched photo with a sample printout of an 8"x30" plaque). If you come by in the middle of the day, which is the best time to read a sundial, the sun will hit you in your eyes as you face south and attempt to read the plaque.

A 8"x30" plaque is narrow and tall, would extend from approximately 4 feet to 6.5 feet above ground level, and be more difficult to use and contain less information than the smaller plaques in Slide 1.a. or Slide 2. Right click and use the (+) sign for a larger image.

Standing at this location, you are blocking other people from reading sundial time.

The original plaque has probably been missing for more than 90 years. Its exact content is unknown.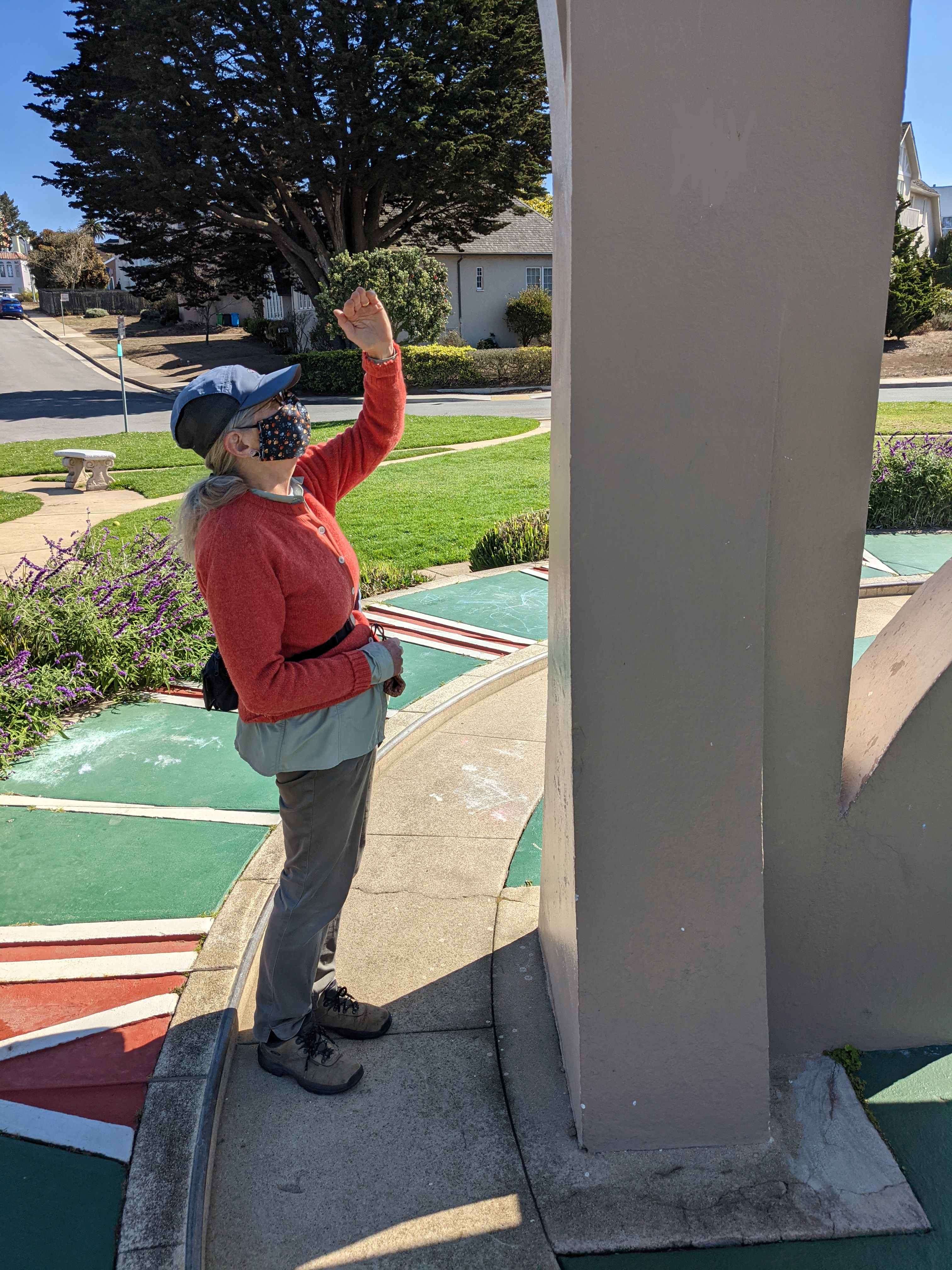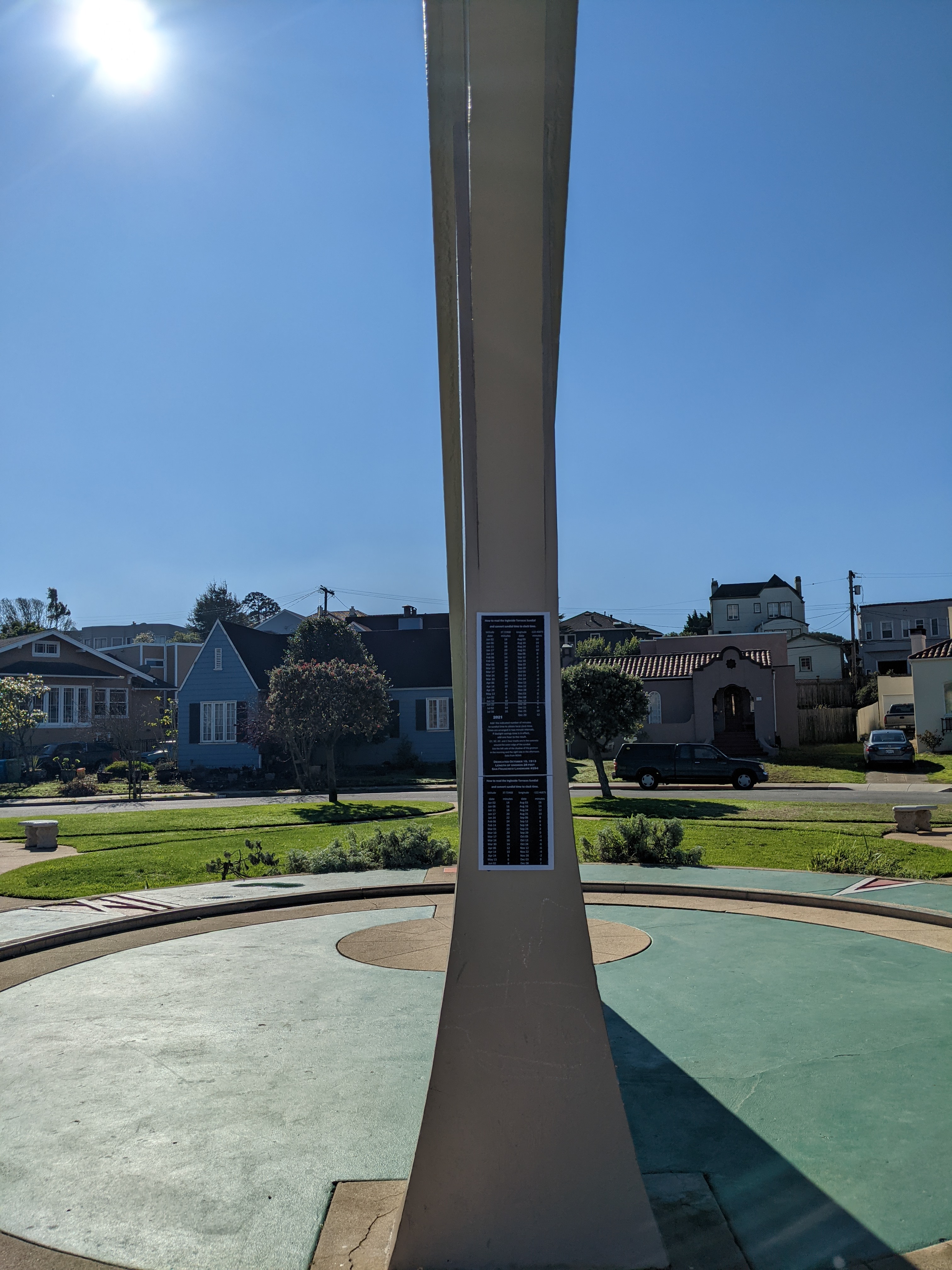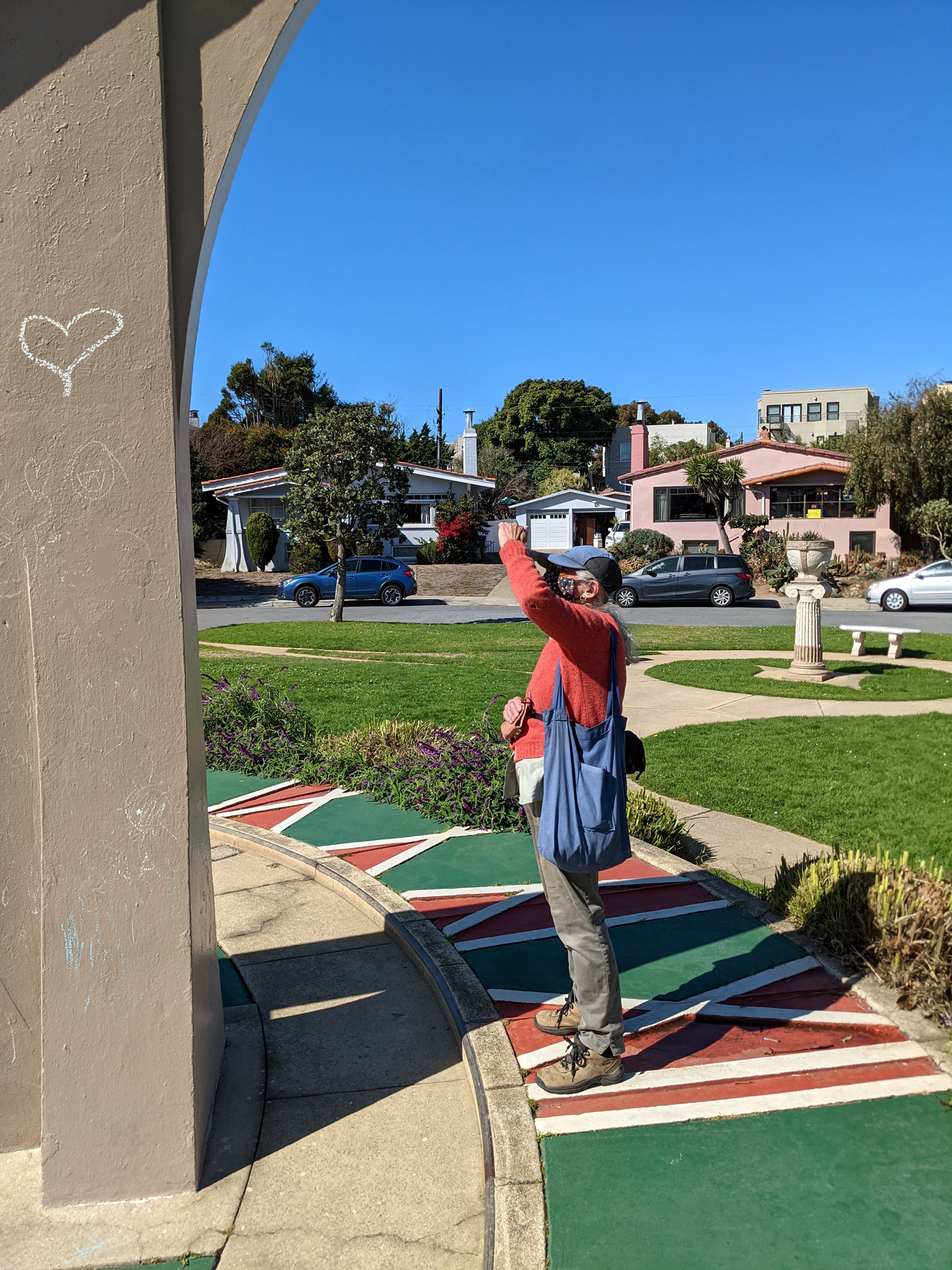 It is more difficult to photograph a backlit image, which may explain why we never found a closeup photo of the original plaque.
AFAIK, this is the only sundial in the world with the plaque on the north side of the gnomon in the northern hemisphere
(or on the south side of the gnomon in the southern hemisphere).